---
$@!!F|K\HK?#@8J*3X2q;o$r9XFI$5$l$F$$$kJ}!9$,]$H$7$F$$$kF0J*!"$"$k$$$O6=L#$r;}$?$l$F$$$kF0J*$O!"B?$/$N>l9g!"2HC\!"2H6Y!"l9g$b$"$l$P!"0dEA;R%i%$%V%i%j!<$dG]M\:YK&$r;H$C$FA4$/$=$NF0J*$NMM;R$rCN$k$3$H$J$/8&5f$9$k>l9g$b$"$k$G$7$g$&!#$?$H$(8e]$G$"$k%J%a%/%8%&%*$O4u>/F0J*$N$?$a$K8+$k$3$H<+BNFq$7$$$N$G;EJ}$J$$$N$G$9$,!"0dEA;R%i%$%V%i%j!<$rEO$5$l$F@.2L$r=P$9$@$1$N;E;v$r$7$F$$$kBg3X1!@8$HOC$r$7$F$$$k$HB?>/$N]$G$"$k$3$N%J%a%/%8%&%*$7$+$"$j$^$;$s$N$G!"$3$3$K$4>R2p$7$?$$$H;W$$$^$9!#(J
$@!!%J%a%/%8%&%*$O@TDGF0J*$N5/8;$rD4$Y$k$?$a$K?J2=>e$N=EMW$J0LCV$K$"$kF0J*$G$9!#GX9|$,$J$$L5@TDGF0J*$G$9$,!"@TDGF0J*$N8DBNH/@8$N=i4|$K$@$1=P$F$/$k@T:w$r=*@8$b$A!"@T:w$,@TDG$KCV$-49$o$k$3$H$O$"$j$^$;$s!#?@7PAH?%$b@TDGF0J*$r4JC1$K$7$?$h$&$J9=B$$r$H$j!"@TDGF0J*$NAD@h$K;w$F$$$k$H9M$($i$l$F$-$F$$$^$9!#8=:_5^B.$KH/E8$7$F$$$kH/@83XE*8&5f$O!"E>Wada & Satoh, 1994$@!K!#%[%d$,@T:w$r$b$D$N$OMD@8;~$^$G$G$9$,!"0lHV$N%a%j%C%H$OF~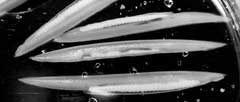 $@



$@J,!!N`(J

$@!!%J%a%/%8%&%*$O(J5$@2/?t@iK|G/A0$N%+%s%V%j%"5*$N2=@P!"M-L>$J%P!<%8%'%9JG4d$N@8J*72$N@T:w$H6Z@a$r;}$D%T%+%$%"$KNI$/;w$F$$$^$9!#:G6a$OCf9q$N(JHaikou$@$G$b(JMyllokumngia$@$H$$$&3XL>$N@T:w$r$b$DF0J*2=@P$,$5$i$K8E$$@h%+%s%V%j%"5*$NCOAX$+$iH/8+$5$l$F$$$^$9!J(JShu et al., 1999a$@!K!#$^$?Cf9q$G$O6C$/$Y$-$3$H$K%[%d$K;w$?@8J*$N2=@P$^$GH/8+$5$l$F$$$^$9!J(JShu et al., 1999b$@!K!#%+%J%@$N%P!<%8%'%9JG4d$bCf9q$N(JHaikou$@$b$^$@$^$@?7H/8+$,$"$j$=$&$G!"?J2=$N8&5f$bGo$KN,>N$5$l$?$j!"5{$H8@$o$l$F6l>P$9$k>l9g$,B?!9$"$j$^$9!#$,M_$7$$$H$3$m$G$9!#(J1778$@G/$K%I%$%D$N8&5fLinax lanceolatus$@!"$d$j>u$N%J%a%/%8$H$$$&0UL#$N3XL>$rIU$1$F$$$^$9!#$7$+$7!"@TDGF0J*$NH/@8=i4|$K=P8=$9$k@T:w$r;}$C$F$$$k$3$H$,$o$+$j!"$=$N8e(J1830$@G/Be$K%$%?%j%"$G@TDGF0J*$NCf$G:G$b2$O4V0c$$$NNr;K$r4^$`$h$&$GBranchiostoma$@$H(JEpigonichthys$@$N(J2$@B0$G!"J}$"$o$;$F(J50$@$7$b7ABV$H%_%H%3%s%I%j%"(JDNA$@2r@O$K$h$C$F8=:_?J9TCf$G$9!#(J Branchiostoma$@$OrT$H8}$H$$$&0UL#$G$9$,!":G=i$NB0L>$r(JAmphioxus$@$H$$$$!"N>C<$,@m$C$?$H$$$&0UL#$G$7$?!#8&5f$N$[$H$s$I$,(JBranchiostoma$@B0$rMQ$$$F$$$k$3$H$H!"@5$K$=$N;Q$r8@$$I=$7$F$$$k$N$G!"B0L>$,JQ$o$C$F$b(JAmphioxus$@$,$=$N$^$^%J%a%/%8%&%*$NAm>N$H$7$F;H$o$lB3$1$^$7$?!#$7$+$7!"Ls(J10$@G/A0$+$i%"%a%j%+$,:G=i$N3XL>$+$iM3Mh$9$k(JLancelet$@$J$k@5<0$JAm>N$r;H$&$Y$-$@$HC$($k$3$H$bL5$/!"(JLancelet$@!J!a(JAmphioxus$@!K$H=q$/O@J8$bI=$o$l!"HQ$o$7$/$J$C$?$N$+!":#$OBg@*$,(JAmphioxus$@$KLa$j$^$7$?!#(J


$@@8B)CO(J

$@!!9-Eg8)$NM-N5Eg$H0&CN8);02OOQ$NBgEg$G>l=j;XDj$NE7A35-G0J*$K;XDj$5$l$F$$$^$9!#F|K\;:%J%a%/%8%&%*$N=i5-O?$O(J1895$@G/$G$7$?!#6aG/$O8DBN?t$H@8B)CO$,7c8:$7$F$$$F!"%l%C%I%G!<%?%V%C%/$K$O7G:\$5$l$F$$$^$;$s$,!"@dLG$N62$l$,$"$k4u>/Branchiostoma belcheri $@%J%a%/%8%&%*!J(J$@$@!K!"(JEpigonichthys maldivense $@%+%?%J%a%/%8%&%*!"(JEpigonichthys lucayanum$@!!%*%J%,%J%a%/%8%&%*$H$$$$$^$9!#(JBranchiostoma$@B0$OBND9Ls(J4$@!A(J5cm$@$G!":GBg(J7 cm$@$KC#$7$^$9!#;d$?$A$O0/H~H>Eg2-$K@8B)CO$rH/8+$7$FD4::$r$7$F$$$^$9$,!J(JKubokawa, et al., 1998$@!K!"4D6->r7o$,NI$$$i$7$/!"Bg7?$N8DBN$,B??t:N=8$G$-$^$9!#MN!"@>B@J?MN$NCH?e0h@u3$$H9-$/!"F|K\$G$OKEg0JFn$NB@J?MN4_$ND,4VBS$d@%8MFb3$!"F|8~Fg!"E7Ap$J$I$K@8B)$,3NG'$5$l$F$$$^$9!J(JNishikawa, 1981$@!K!#:G6a$OE7Ap$G?7$7$$Bg8DBN72$,H/8+$5$l$k$J$I!"$+$D$FJs9p$5$l$?CO0hIU6a$G$N:FH/8+$,Aj<!$.!"@dLG$N?4G[$O$J$5$=$&$G$9!#$^$?!"CfDE433c$G$b@8B)$,3NG'$5$l!"4%>e$C$?:=CO$+$i%]%s%]%sHt$S=P$7$F$/$k$H$$$&;Q$rMhG/$O8+3X$K9T$3$&$H;W$C$F$$$^$9!#$+$D$F$OE7A35-G0J*;XDjCO$G$bF1MM$J8w7J$,8+$i$l$?$h$&$G$9!#$7$+$7!"@8B)CO?t$,A}$($F$$$k$H$O$$$(!"1x@w!"9);v!":N:=$J$I$N?M0YE*4D6-JQ2=$,?J$`0J>e!"L}CG$O$G$-$^$;$s!#%J%a%/%8%&%*$N@8B)$ON37B$,Ls(J0.4$@!A(J0.8 mm$@$GE%@.J,$,>/$J$$:=l=j$G$OCbB)$7!":Yc*$NB?$$>l=j$G$O@x$k$3$H$,$G$-$:!"@8B)$G$-$^$;$s!#$+$D$F$O%J%a%/%8%&%*:=$H8F$P$l$?$[$I:GE,$J:=CO$,8:>/$7$J$$$h$&!"4D6-$rJ]8n$7$F$$$/I,MW$,$"$j$^$9!#0lJ}!"(JEpigonichthys$@$O5*0KH>EgD,L(2-$rKLC<$H$7$F2-Fl8)$N%5%s%4:=$N3$4_$KB?$/@8B)$7$F$$$^$9!#BND9$OLs(J3 cm$@$H>.$5$/!"(JEpigonichthys$@B0$N:GBg$NFCD'$O@8?#A#$,1&B&$K$7$+$J$$$3$H$G$9!#@8?#A#$,$J$e$N(JEpigonichthys$@B0$N@8J*3X$O$[$H$s$I$J$/!":N=8$bFqE@$G$9!#G04j$+$J$C$FEpigonichthys$@B0$b@'Hs07$$$?$$$H9M$($F$$$^$9!#(J


$@@8BVD4::(J

$@!!;d$?$A$O(J6$@G/A0$+$i0/H~H>Eg2-$KH/8+$7$?@8B)CO$G@8BVD4::$r$*$3$J$C$F$$$^$9!J(JKubokawa, et al., 1998$@!K!#I.hA%8&5f$G!"A%0w$,(J25$@L>$G$9!#8&5fl9g$O%i%C%-!<$G!$B>$N%F!<%^$G?=$79~$s$@8&5fh$9$k$3$H$,IaDL$G$9!#E78u<!Bh$G$O8B$i$l$?;~4VFb$GM=Dj$7$?;E;v$r40@.$G$-$J$$$3$H$,B?!9$"$j$^$9!#(J4$@;~4V8rBe$N(J3$@%o%C%A$,(J2$@2s$"$C$F!"?);v0J30$O(J24$@;~4V;E;v$,$"$j$^$9!#9RAv;~4V$O%5%s%W%k$d%G!<%?$N@0M}$,$"$j5Y$`2K$b$"$j$^$;$s!#8&5fe$GB-$rF'$sD%$l$k$h$&47$l$F$$$-$^$9!#(J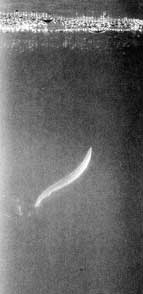 $@ $@!JCfEgF;M:;#1F!K(J



$@;:!!Mq(J

$@!!;:Mq$O(J7$@7n!A(J8$@7n$K$+$1$F$_$i$l!";:Mq9TF0$N>\:Y$J4Q;!$r2f!9$O(J6$@G/A0$+$i$*$3$J$C$F$*$j!"5nG/$+$i$O?eAeFb$G$N<+A3;:Mq$K;O$a$F@.8y$7$^$7$?!#?J2=$dHf3SH/@83X$He$G%J%a%/%8%&%*$r:`NA$H$9$kI,MW@-$OBg$G!"F|K\$r4^$a$F@$3&Cf$N%J%a%/%8%&%*$NH/@83XB. Floridae$@$r8&5f$7$F$$$k(JHolland$@IW:J$d%A%s%?%*$N(JB. belcheri$@$r8&5f$7$F$$$k3$MN8&5f=j$N(JZhang$@@h@8$d3$MNBg3X$N(JZhang$@@h@8$H$N6&F18&5f$r$7$?$j!":`NA$N6!M?$rl=j$G$9!#8DBN72$bBg$-$/!"FC$K(JB. Floridae$@$r;H$C$?7ABV7A@.E>$GF|K\$N0-O)$rAv$C$F$$$k$h$&$J$b$N$G$9$,!"F|K\$N5;=Q$H@_Hw$r==FsJ,$K;H$($k$h$&F|K\$G$N;:Mq!&;t0i$r2DG=$H$7!"l$K$*$$$F<+M3$K8&5f$G$-$kEZBf$rC[$/$3$H$,$G$-!"$^$:$O=PH/E@$KN)$C$?$H$$$($^$9!#;:Mq$O(J7$@7n!A(J8$@7n$NLs(J2$@%v7n$G!"F|KW8e?t;~4V0JFb$K$*$3$J$o$l!"5$>]>r7o$H$N4XO"$OD4$Y$?8B$j$^$@%H%j%,!<$,$o$+$j$^$;$s!#0lEY;O$^$k$H?tF|4VB3$-!"5Y;_4|$r7P$F<!$N;:Mq;~4|$,Mh$^$9!#(J1$@=54V$+$i(J10$@F|<~4|$G$"$j!">.D,$NF|$O;:Mq$,L5$$$@$1$G!"$$$D;:Mq3+;O$K$J$k$N$+$,L$$@$K$o$+$j$^$;$s!#?eAeFb$G$N;:Mq9TF0$O!":=Cf$+$i(J1 m 20 cm$@$N?eAe$N?eLL$K8~$+$C$FB.$/1K$.!"J|Mq!&J|@:$r$7$^$9!J(J$@$@!K!#0lF|$N;:Mq$N:G=i$OM:$,9TF0$7$^$9$,!"$=$N8e$OM:;s$GF14|$;$:$K!"Mq$H@:;R$,?eCf$KJ|=P$5$l$^$9!#?eAeFb$G$9$+$ie>:$7$F;:Mq$9$k$K$O!"F14|$9$kI,MW$,$"$k$O$:$G$9!#;d$?$A$O


$@7A!!BV(J

$@!!%J%a%/%8%&%*$N7ABV$NFCD'$r$$$/$D$+$"$2$^$9!#L\!&<*!&I!$N463P4o$O$"$j$^$;$s!#8w$K$OIR46$GBNCf$K8w/$7KD$l$F$$$kG>ItJ,$G$9!#8w

$@!!?@7P4I$NJ"B&$K$O@T:w$,$"$j!"?@7P4I$h$j@h$K?-$S$F$$$^$9!#@T:w$O2#Lf9=B$$N6ZFy:YK&$G!"%Q%i%_%*%7%s$H%"%/%A%s$J$I$N6ZFy%?%s%Q%/u$N6ZFy:YK&$,JB$s$G$*$j!"$=$N6ZFy:YK&$ONv$1$k$h$&$KJ,Nv$7$F$-$F?t$,A}$($F@T:w$,?-D9$7$F$$$-$^$9!#6ZFy$H8@$C$F$b%0%j%;%j%s6Z$r:n$C$F<}=L

$@!!;d$N@lLg$G$"$kFbJ,Hg7O$G$O!"2e$N%Z%W%A%I@-J,HgpyN3$NB8:_$,3NG'$G$-!"%R%H$N2+BN7A@.%[%k%b%s&B%5%V%f%K%C%H$KBP$9$k93BN$N$_$KM[@-H?1~$r<($7$^$9!#B>$NF~22Nozaki et al., 1998

$@!K!#?-$S$?ItJ,$OF1$8$/%R%H(JLH$@93BN$HH?1~$7!"%Z%W%A%I@-J,HgpyN3$,(J2$@22pJs$r3H;6$K$h$C$F2Z5r$+$b$7$l$^$;$s!J(JGorbman, 1995$@!K!#AjJQ$o$i$:>u67>Z5r$@$1$G$"$j!"2@\>Z5r$H$J$k%[%k%b%s0dEA;R$rKubokawa, 2001$@!K!#B>$K$b$?$/$5$s$NIT;W5D$J9=B$!"5!9=$,$"$j!"%J%a%/%8%&%*$N8&5f$@$1$G$b9%4q?4$r==J,$KK~B-$5$;$^$9$,!"B>$NF0J*$HHf3S$7$F?J2=$r9M$($k$H$-$,0lHV$NBi8oL#$G$9!#(J


$@0dEA;R(J

$@!!(J1990$@G/Be$K%J%a%/%8%&%*$,5S8w$rMa$S$?$N$O!"(JPeter W. H. Holland$@$H$$$&J,$K$J$C$?0dEA;R$,JQ2=$7$F?7$7$$9=B$$r:n$C$F$$$C$?$H9M$($i$l$^$7$?!#$=$N8e$O7ABV7A@.$N1dD9$H$7$FG>$N?J2=$,8&5f$5$l$k$h$&$K$J$j!"@TDGF0J*$NG>$,%J%a%/%8%&%*$N?@7P4I$NG>ItJ,$KM3Mh$9$k$N$+!"%J%a%/%8%&%*$NG>$HJL$K=PMh$?$b$N$+$,5DO@$5$l$F$$$^$9!#$3$l$O!"(JHox$@0dEA;R$NH/8=$,%J%a%/%8%&%*$O@TDGF0J*$h$j$b8eJ}$GH/8=$7$F$*$j!"@TDGF0J*$NG>$O%J%a%/%8%&%*$NG>ItJ,$H$=$N8e$m$N?@7P4I$N0lIt$KM3Mh$9$k$3$H$,$o$+$j!$>e5-$N2>@b$NN>J}$G$"$k$H9M$($i$l$F$$$^$9!#8=:_$OE>\:Y$JG>$NIt0L$H$N4XO"$,5DO@$5$l$F$$$k$H$3$m$G$9!#;d$?$A$b?@7P4I$N0dEA;R%^!<%+!<$+$i$3$NLdBj$K;22C$7!"MhG/$K$O?7$?$J2>@b$^$G$$$-$?$$$H9M$($F$$$^$9!#$^$?!";d$N%F!<%^$N0l$D$G$"$k249$J$ILLGr$$LdBj$,$?$/$5$s;D$C$F$$$^$9!#:#F|K\$G%J%a%/%8%&%*$@$1$r:`NA$H$7$F$$$k8&5f$H@dLG@#A0$G$9$,!"


$@

$@!!%J%a%/%8%&%*$N8&5f$r1~1g$7$F$$$?$@$$$F$$$k@>EDKS65eL@CK@h@8!"El5~Bg3XNW3$<@h@8$K$OB?$/$N$4;XF3$r$$$?$@$-?4$+$i$*Ni?=$7>e$2$^$9!#$^$?!"C;4|4V$G$b0l=o$K%J%a%/%8%&%*$N8&5f$r3Z$7$/$d$C$F$-$?G_ED6L5*$5$s!"NkLZ9d$5$s$NJ3F.$K46e$2$^$9!#(J
Gorbman, A. (1995) Olfactory origins and evolution of the brain-pituitary endocrine system: Facts and speculation. Gen. Comp. Endocrinol., 97: 171-178.


Kubokawa, K., N. Azuma, and M. Tomiyama, A new population of amphioxus (Branchiostoma belcheri) in the Enshu-Nada Sea in Japan, Zool. Sci., 15, 799-803, 1998.


Kubokawa, K., T. Okuno, K. Terakado, and M. Nozaki, Survey of pituitary hormone genes expressed in Hatschek's pit of amphioxus. In "Perspective in Comparative Endocrinology: Unity and Diversity", eds. H.J. Th. Goos, R.K. Rastogi, H. Vaudry, R. Pierantoni, Monduzzi Editore, Bologna, Itary. pp.809-812, 2001.


Nishikawa, T. (1981) Considerations on the taxonomic status of the lancelets of the genus Branchiostoma from the Japanese waters. Publs. Seto Mar. Biol. Lab. 26 (1/3):135-156.


Nozaki, M., K. Terakado, and K. Kubokawa (1999) Unique asymmetric protrusion of nerve cord in the amphioxus, Branchiostoma belcheri, Naturwissenschaften 86, 328-330.


Shu, D-G., H-L. Luo, S. Conway Moris, X-L. Zhang, et al.,(1999a) Lower Cambrian vertebrates from south China. Nature, 402: 42-46.


Shu, D., S. Conway Morris, X-L. Zhang, L. Chen, Y. Li & J. Han (1999b) A pipiscid-like fossil from the lower Camblian of south China. Nature, 400: 746-749.


Wada, H. & N. Satoh (1994) Details of the evolutionary history of invertebrates to vertebrates as deduced from sequence 18S rDNA. Proc. Natl. Acad. Sci. USA 91: 1801-1804.